Dutch/Georgian artist Alex Simons is renowned for his romantic and powerful musical creations, which have pushed his name into the global music scene.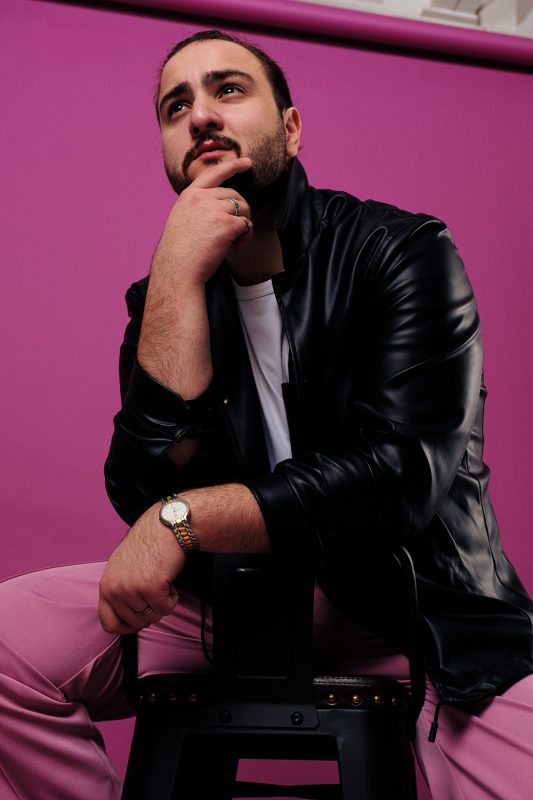 Making an emphatic label debut, Alex Simons delivers In The Night – out now on BB Music Group. Expertly pairing sounds from the 80s with a modern touch, Alex's latest offering exudes a powerful presence that captivates listeners from the very first beat. Paving the way with his smooth vocals, this masterful production invites audiences to sing along to its catchy chorus.
With all the hallmarks of a radio hit, In The Night marks Alex's first record on BB Music, and prepares listeners for what is yet to come.
Growing up in Moscow, Russia, Alex embarked on his musical career to fulfill his childhood dream. Satisfying his old-school soul, he was determined to create modern music with a classic touch, aiming to bring back to life the sounds and essence of performers that came before him. Applying a touch of romance to RnB and Synthpop, Alex has created a sure-fire formula for timeless tracks that keep his fans coming back for more.
His debut single Yesterday marked the beginning of his professional career, receiving great feedback and support on music channels throughout the CIS.
In 2018, his single Was And Happened peaked at #1 in Russia's Apple Music Chart and maintained the position for two consecutive weeks. Collaborating with one of Russia's biggest stars, Alexey Vorobyev, they created a romantic comedy video clip, which reflected Alex's personality and style, and helped to push his name further into the spotlight.
Releasing his most powerful single just four years after beginning his musical journey, If You Want To Leave cemented his reputation, as well as gained him international recognition.
"Music is an energy that lives within us all! It is one, if not the only thing that unites us all. Music gives us the opportunity to forget, feel, sense, love and guide us throughout a timeline reflecting our past & future, however still living in the present time." – Alex Simons
more music by Alex Simons
In the Night was added to: Artist in the Limelight and Poppin' Limelight