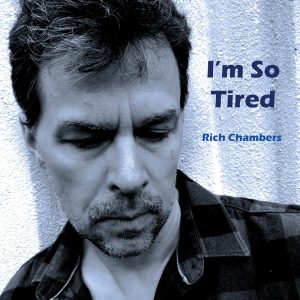 Rich Chambers' socially conscious rocker, I'm So Tired, has been gaining momentum on both the airwaves and the web.
The single is breaking through on the US college radio circuit as well as making headway on independent radio throughout Europe and North America. It is also receiving stellar reviews on music sites and blogs around the globe. The true strength of this three-minute rocker is its powerful use of a relatable, infectious melody and rhythm that hammers home a message of social unrest and fatigue. "On January 6th, 2021, I couldn't believe I was witnessing an angry mob storming Capitol Hill in Washington, DC," says Chambers. "I was appalled and found myself absolutely fed up and tired with all the social unrest I was seeing. I knew then and there that I had to say something." This was the genesis of "I'm So Tired," and its message, coupled with a riveting video, is resonating.
read more about Rich Chambers and his music.
---