ISRAELI SUPERSTAR ZAFRIR DELIVERS HYBRID CREATION 'LA NOCHE' FT. RUFFMAN OUT NOW ON BB MUSIC GROUP
Hailing from Israel, multi-instrumentalist and wonder musician Zafrir is recognised all over the globe for his multidimensional sound and his collaborations with industry greats such as Afrojack, Alok, Armin van Buuren, Dimitri Vegas & Like Mike, Steve Aoki, Timmy Trumpet and many more.
Teaming up with Ruffman for an explosive cut, 'La Noche' is out now via BB Music Group.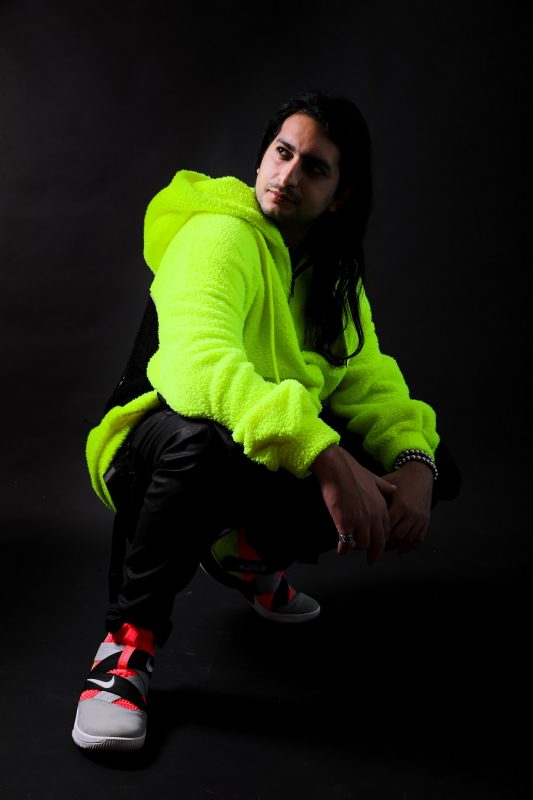 Opening with enchanting violin strings juxtaposed by a heavy bassline, 'La Noche' is captivating from the get-go. Intertwining male and female vocals across English and Spanish verses, this hybrid cut calls upon a wide variety of musical elements, resulting in a powerful addition to his impressive catalogue.
Demonstrating his production prowess and innate ability to build mesmerising soundscapes, Zafrir's latest offering exudes a larger-than-life presence, resulting in a sure-fire hit that will work wonders on dancefloor and radio airwaves all over the globe. Honing his craft from a young age, Zafrir started on his musical path as early as elementary school, during which he learned to play a wide variety of instruments.
With an avid interest in traditional ethnic music, he became fascinated in researching styles from around the world, and learned to play the Celtic Harp, Persian Tar, Turkish Oud, Santur, Greek Bouzouki and many more. He began hosting local events, gathering diverse artists together, uniting them through their shared passion.
Continuing on his quest of exploring new sonic territories, he invited an array of artists with different styles to his studio to record together, enriching his musical knowledge and depth. Leaving a lasting impression on him, Zafir became dedicated to exporting vast musical colours to the industry through every release and performance.
Breaking onto the international electronic music scene in 2018, Zafrir teamed up with Armin van Buuren, Alok and Vini Vici for their smash hit 'United'. Adding his unique touch, he wrote the hook, and recorded 400 people singing to emulate a live audience. Amassing over 43 million streams on Spotify to date, this groundbreaking collaboration led him to many more high profile releases, including 'Vale Vale' with Alok, which has been streamed over 27 million times.
Over the last few years, Zafrir has been on a non-stop roll, releasing tracks with the likes of Afrojack, Dimitri Vegas & Like Mike, KSHMR, Blasterjaxx and many more, racking up over 1.4 million monthly listeners on Spotify. His live performances express the true essence of his being, showcasing his awe-inspiring repertoire and making him stand out as a true musical innovator.
More music from ZAFRIR
The featured song, La Noche, EDM in our Limelight and Poppin' Limelight